From time to time, we have Adult Ragdolls that retire
and are looking for a Furrever Family.

HappyKatRags Riley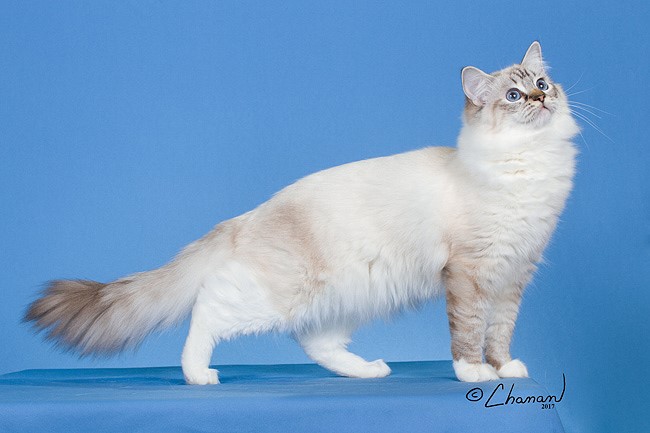 Riley, an amazing, sweet, friendly, loving cat is available to the right home. She is up to date on all her shots, and has been spayed.
We were beyond excited and nervous as our wonderful Riley was expecting her first litter. This turned to despair and heartbreak on 8/29 when Riley attempted to deliver her kittens. As a result of this medical emergency, Riley has been lost to our program. She reached awesome heights in the show rings, but more importantly she touched so many people in her travels, with an amazing affinity for individuals with special needs and handicapped children and adults. She is now up for adoption to the right family.
She has an amazing affinity for people with special needs along with handicapped children and adults.
She is a pleasure to show, wonderful with judges, and a knockout favorite with the spectators. Her favorite part was the meet and greet, she loves the attention and constantly dispenses kisses. She has traveled to 2 Canadian provinces, as far west as Ohio and as far south as Virginia during her show career.
She could potentially become a show alter.
She would make an incredible THERAPY CAT for nursing homes and hospitals.
She would make an amazing COMPANION CAT for someone with special needs.
The purrfect home is out there for her.
If you are interested in Riley please contact me with any questions and tell me why she should join your family.

If you are looking for a retired adult, please email & I would be happy to check with other breeders in the area to see if they might have one.